Sometimes it may be difficult for you to decide what to wear, when to wear it, and how to choose a style that complements different looks. Although this is by no means an exhaustive guide, we hope you can use these fashion jewelry tips right away. We will introduce what jewelry and evening dress jewelry should be paired with for daily outfits, hoping to answer some of the most frequently asked questions about how to match accessories with clothes. let's start!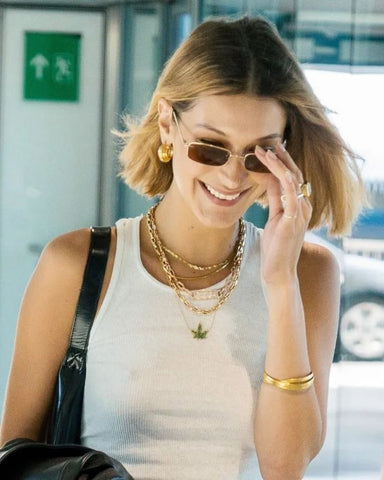 Casual Style : How To Wear Jewelry With Clothes, Every Day Of The Week
The first thing to consider is your existing wardrobe. Is it classic, edgy, or a bit bohemian? Are you dressing for a business setting, or do you just want to add a bit more color to your everyday life? Whatever the case, there are a few options that are sure to offer appeal.
Personalized Jewelry
styles including rings, necklaces, and bracelets offer incredible versatility, and they're a bit sentimental in nature so you'll enjoy wearing them. Pick a style such as a name or initial necklace and make it the foundation of your look. You can dress this up by layering longer necklaces, stacking bangle bracelets, or adding right-hand rings that complement or contrast with your outfit.
Personalized jewelry adds a glowing touch to your everyday look, and it's something you don't have to think about. A single, high-quality piece makes a fantastic investment in your jewelry wardrobe.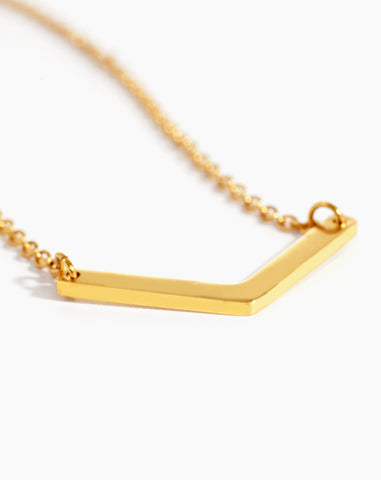 Gemstones 
Birthstone jewelry
adds
color to your everyday
appearance
while keeping things personal. Your own birthstone, your child's birthstone, or birthstones that symbolize various members of your family make
interesting
additions to your look, and they're just as versatile as styles with names, initials, and monograms.
You can also choose chunky statement necklaces to glam up everything from jeans and a crisp white blouse to a plain, sheath-style dress. Kick things up a notch with a bracelet or two if you dare!
Whatever you're wearing, you might like things that match, or you may prefer things that
contrast
. What you want to avoid is clashing
with
or wearing things that look terribly flashy or cheap. If in doubt, consider a diamond solitaire necklace, simple diamond earrings, or even a nice set of pearls. These offer classic, timeless appeal, and they go with just about everything in your wardrobe.
Dressing Up: How To Choose Evening Gown Jewelry
When it comes to choosing jewelry to wear with an evening gown, you will never miss something elegant and elegant, such as a string of pearls. Of course, you can use diamond rings or gorgeous, eye-catching necklaces to add
extra
charm!
Colored Gemstones Are Ideal
Emeralds, sapphires, rubies, and colored diamonds are fantastic for pairing
with
evening gowns, as are pearls and diamonds. You can match your jewelry color to your dress color, or you can keep it simple with neutral tones. Be sure that visible metal complements the
color
of the dress; for example, you probably want to avoid wearing yellow gold
jewelry
with a silver dress unless you add other gold accessories such as a handbag and a
sheer
gold scarf. This way, your look remains
pulled
together and intentional.
Wear Just The Right Amount
At a minimum, wear a necklace with your evening gown. This is the perfect time to show off your favourite cocktail ring, too. Add a bracelet for extra sparkles if you like, but don't go overboard! As for earrings, keep them simple if your necklace is flashy, or choose something wholly spectacular if you're opting for a simple choker. Evening gown jewelry doesn't have to be matchy-matchy, and it gives you the opportunity to have a lot of fun while looking your very best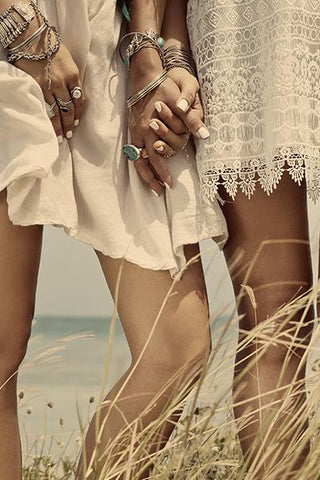 Your Special Day: How To Choose Wedding Dress Jewelry
What jewelry to choose with a wedding dress – the question has stalked brides for centuries! In most cases, you'll desire to continue the look simple. You don't want your accessories to upstage you. Make "less is more" your rule, and choose a few key pieces.
Color Counts
First, make sure that the jewelry's metal complements your gown. Pure white wedding dresses look best with silver, white gold, and platinum, and creamier shades look loveliest with yellow or rose gold.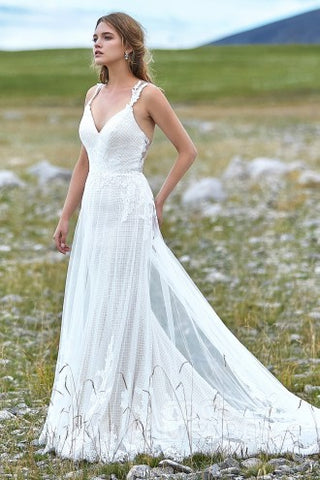 Use Jewelry To Frame Your Face
Next, consider the gown's neckline. It, along with your jewelry, will frame your face. A strapless or sweetheart neckline looks best with a choker or no necklace at all, while a V-neck looks lovely with a pendant or choker. Halters and reverse halters tend to look best with no necklace.
---