People have loved precious stones since ancient times. People have used these stones to decorate themselves in the form of necklaces, earrings, rings, bracelets, and headpieces. We still favor wearing decorative jewelry today, too. However, some of us tend to leave the jewelry in the jewelry box instead of taking it out. Here are six reasons why you should wear jewelry.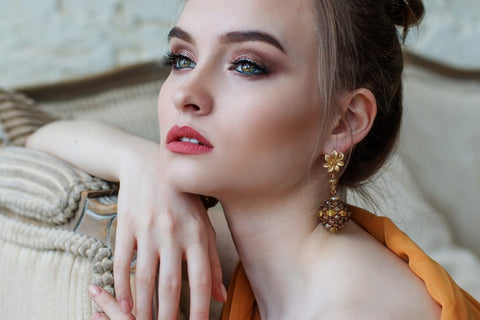 1. COMPLETE YOUR LOOK
Almost every ensemble can
benefit
from some jewelry to
add
flair. Start by thinking of
a
bigger picture. Are you
trying
to give off a classy vibe? Or a hip vibe? You want to
pick
jewelry that enhances the look. Most people
opt
to
match
metal.
If your dress has
silver
or gold accents, you should keep that in mind when choosing your pieces.
While you want to
display
your jewelry, you also don't want to overdo it. If you have too much jewelry on, it can take attention away from your face and
pure
beauty.
2. SHOW OFF YOUR FANCY JEWELRY
Let's be honest, it's fun to show off the more
precious
pieces in your collection. What's the point in having
nice
jewelry
and keeping it
stored
away for no one to see? If you have
nice jewelry, you should take it out and show it off. It doesn't
hurt
to make some of your friends envious.
Jewelry can become a status symbol as well. When people see your wedding ring, many will be
able
to tell just how nice it is by looking at it. You'll also get to tell everyone
exactly
how many carats are in the ring.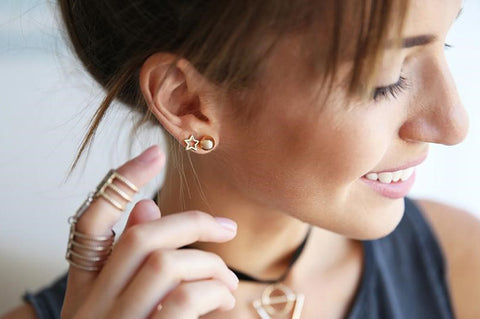 3. SELF-CONFIDENCE
Everyone deserves self-confidence. People get it from a variety of varied sources. Many people get their self-confidence from their appearance. Jewelry increases self-confidence for these people. They will look into the mirror and feel attractive when they see the shiny earrings glistening back at them.
If you realize you like to look good, you should wear more jewelry to make yourself look even better. It also gives you confidence that you can afford the jewelry you're wearing.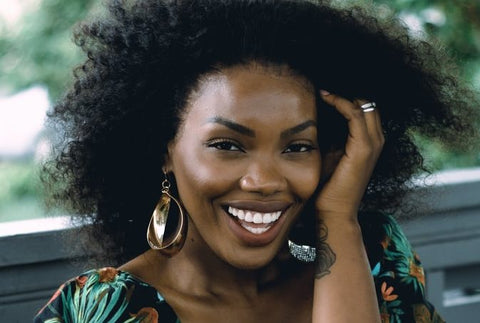 4. CAN BE A GREAT INVESTMENT
Jewelry is an investment. Some pieces can
be
quite
expensive
. These pieces of jewelry can
increase
in value with time under the right circumstances. Similar to the stock
market
, the prices of
precious
metals and jewels increase and decrease with the market. If you get a good deal, you could
sell
the piece when the market is at its peak and
might
even make a profit
from
your jewelry.
It's an even bigger investment for the people you love. You can
pass
down
jewelry
to your children and grandchildren. These items can
become
heirlooms that get passed down for generations.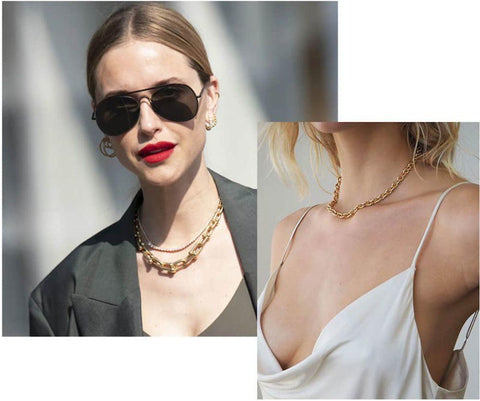 5. SHOW APPRECIATION AND LOVE FOR WHO GAVE IT TO YOU
When someone gives you a piece of pandora jewelry, you want to show them how much you like it by wearing it. You should wear it more than only when you see the person who gifted it to you. You should let it show up in pictures so they can see you wearing the piece in other places as well.
It's especially important to wear your wedding ring every day. That is a piece of jewelry that tells the world you are joined with someone else for the rest of your life. It should stay on in every situation, even if it clashes a little bit. Start to choose other pieces that match your wedding ring to ensure things won't clash.
6. JEWELRY IS PRETTY
You should wear your jewelry just because it's attractive and looks pretty on you. Everyone wants to look their best, and your jewelry can help you look as bright as the diamonds you're wearing.
You can also use jewelry to express yourself and your style. You can choose classic, elegant pieces or fun, flirty pieces. You can keep it showy and loud or simply gorgeous.
Some people tend to wear less jewelry than others. However, they are missing out on the advantages that wearing jewelry can offer. Finding jewelry that matches your unique style can be difficult sometimes, but once you do, you'll feel amazing!
---